TTW has been recognised for another year with two ACSE NSW 2021 "Excellence in Engineering" Awards, reaffirming its excellence in structural engineering projects and its team of outstanding engineers.
After a virtual ceremony in 2020 and a brief hiatus in 2021 due to Covid-19 restrictions, the Association of Consulting Structural Engineers (ACSE) celebrated a hybrid live and online ceremony to announce the winners across eight categories dedicated to highlighting the best projects and people in structural engineering across the state.
A simple but outstanding solution
Little National Hotel won in the Medium Project Category due to its innovative steel transfer solution which solved complex station constraints while maximising the usable space above Wynyard Station.
Based on the great use of an innovative steel structure, the judges highlighted how the TTW Structural team accomplished a very nice design across Little National Hotel that "achieved a lot in a difficult site, whilst designing a transfer system that, although looking complex, was smartly simple".
They also commented how "the addition of ten extra floors over an existing building over Wynyard Station was always going to be interesting" and how this landmark development resonated with all of them because of the great use of the steel structure built in a quick and disruptive way. Especially whilst achieving low to zero impact on the Sydney Trains asset below, pedestrians and traffic flow in and around this centrally located building.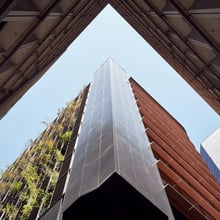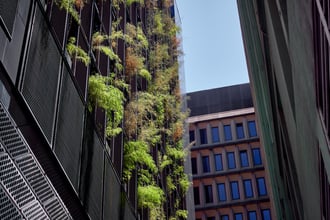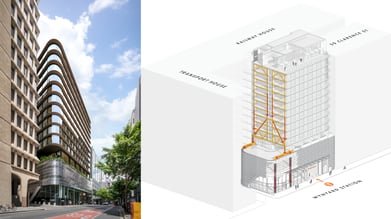 A Community-Focused Engineer
Our Senior Structural Engineer, Emily Chung, took home the 2021 NSW Female Engineer of the Year Award.
The judges recognise her as "a competent, confident, capable, amiable and collaborative female engineer". They also exalted "Emily's international exposure in projects across Nepal and PNG, her contribution to guide other future engineers in different lectures at Sydney University, and her ability and strength to create future working relationships with not-for-profit organisations like Engineers Without Borders". All of which were also celebrated actions as part of her leading role to guide TTW's exposure to worthy needs.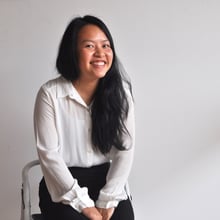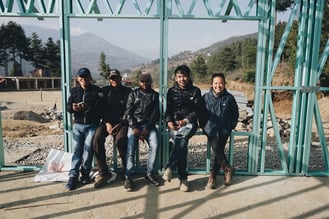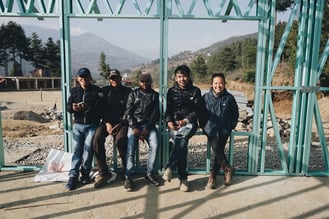 High commendation for 'The Bubble'
'The Bubble' a.k.a Substation No. 164, also received a high commendation recognition from the judges who commented: "this is an excellent example of structural engineering supporting and working with the architect and client to produce an outstanding building and how this project demonstrates a successful marriage of heritage and ingenuity, with an elegant solution".