Tackling climate change is all about innovation - and that is what we do at TTW.
We acknowledge the increasing importance for conscious design and the need to provide support and industry leadership, therefore we are on a journey embedding sustainability throughout our business. Our integrated teams pride themselves in promoting research and innovation for sustainable initiatives, partnering with industry bodies and working collaboratively to help build a better future for us all.

We are committed to reducing upfront embodied carbon by 50% by 2030.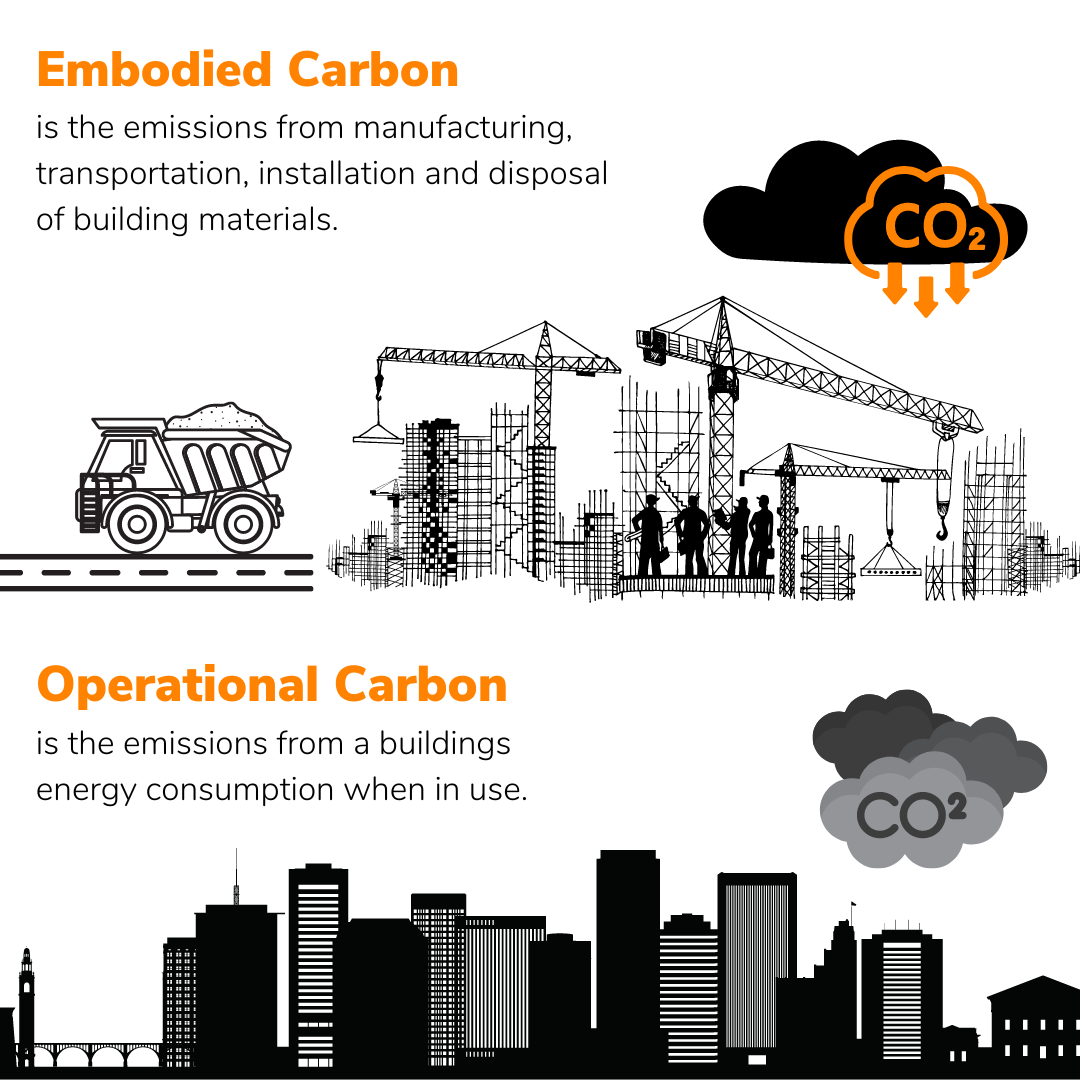 Why Embodied Carbon?
Embodied Carbon emissions are those emitted during the manufacturing, transportation, installation and demolition of building materials. i.e. all construction emissions, which make up 11% of all global carbon emissions. With the greening of the energy grid, a focus on embodied carbon is becoming more critical.
We see embodied carbon reduction as an opportunity for our designers and engineers to innovate and provide data-driven solutions to the global carbon emissions problem.
Our technical expertise, combined with our in-house design tools, means we can advise clients
on strategies to reach their carbon reduction goals across the a project lifecycle. This also helps our clients future proof their projects against increasing government sustainability requirements whilst meeting their own organisational reduction targets, helping to build a sustainable future for us all.
We can rapidly visualise construction related emissions throughout the lifecycle of your project and proactively address your carbon reduction challenges.
Our Sustainability and Digital engineering teams have developed an in-house Embodied Carbon Calculator that allows our engineers to calculate, compare, benchmark and visualise the embodied carbon emissions on your project.
Our calculator takes BIM data to visualise A1-A3 embodied carbon data so our engineers can customise material properties, such as concrete strengths and reinforcement rates, along with the specification of different products. Design teams can then utilise our data and visualisations to collaborate with all stakeholders and consultants and identify at inception phase, cost-effective strategies for reducing embodied carbon emissions.
Talk to us
We are on a path to progressively decarbonise our structures over the next few critical decades. To learn more about how we can help you achieve your carbon reduction goals, please reach out to our sustainability team - Glen Fowlie, Hannah Jones and Richa Sud


Lets talk about how we can help.