Yesterday in our Canberra office we were delighted to unveil the completion of our artwork dedicated to the final stage our Reconciliation Action Plan under the Reflect Framework.
"Growing Connection" represents TTW's journey that began in 1958 in Sydney with our three founding members Dick Taylor, Jock Thomson and Alan Whitting to what we are today with offices across the Asia Pacific region. The theme of growth, in terms of future aspirations of continued expansion, but also growth as an organisation gained from embarking on the reconciliation journey; and connection, in terms of
our connection with First Nation people, but also our TTW family and the clients we partner with.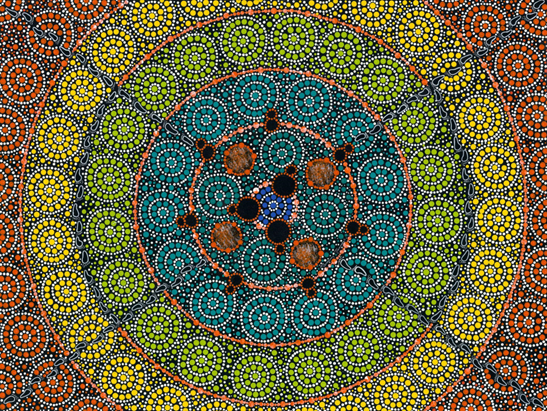 The Artist - Sarah Richards
"Healing as individuals so that we can heal as a country" is the purpose for my business Marrawuy Journeys.
Sarah Richards is a Ngyiampaa woman living on Ngunnawal/Ngambri country. She has always loved to paint and be creative however it wasn't until 2017 that she realised it was a healer for her.
Marrawuy in Ngyiampaa language means red kangaroo. It was the totem of one of her ancestors but also resonates with her because a kangaroo can't easily jump backwards so it acts as a constant reminder to keep moving forward no matter what challenge she is thrown.