This month All About Architecture features TTW Timber expert, Alex Zecevic. A timber engineering enthusiast and advocate, Alex has over thirteen years experience working in both Australia and the UK – with seven of those years as a proud part of the TTW family.
Passionate about mass timber and hybrid timber design, he has become an industry expert and a specialist timber frame engineer.
By delivering 10+ completed mass timber buildings to date, he brings valuable European market knowledge and construction experience. His current mass timber projects include the 13,000 m2 mass timber building The Bond in Norwest.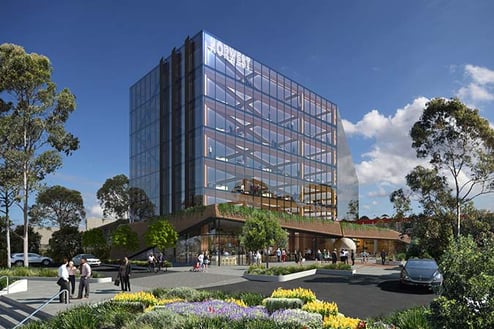 Tell us a little bit about Timber at TTW?
Over the past 20 years, our Timber team has engineered 50+ timber projects such as award-winning Bunjil Place, Seed House and the Incubator Macquarie University.
These achievements are the results of our expertise in designing with timber and utilising cutting-edge technologies while providing a high-level service to our clients.
Amongst undertaking our own research, our engineers are involved in full-scale tests with universities, builders and fabricators, locally and internationally. These tests for structural integrity and fire enable us to deliver efficient, elegant and award-winning designs while achieving national code compliance.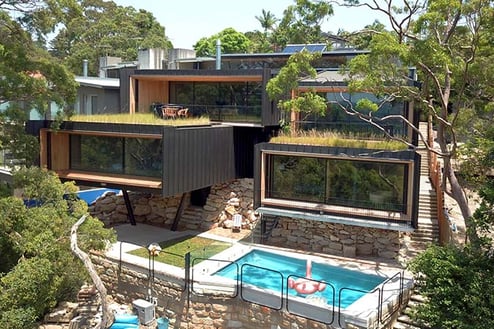 Why do you choose Timber?
Firstly, it looks great! there is something incredibly appealing about the warm and natural aesthetic of a nicely detailed timber structure. There is lots of data on its positive impacts on occupant's wellbeing and productivity.
Secondly, there are proven environmental benefits of using it as a sustainable method for construction. A structure designed in timber instead of concrete or steel would lead to lighter foundation loads, which could lead to smaller concrete foundations (and less carbon) being used. Some of these benefits along with quick construction time and reduced (safer) on site activities are often overlooked in the early stages of comparisons.
Tell me about the unique and smart ways TTW is putting Mass Timber to use?
We've built our expertise through delivering some of the most advanced timber projects, such as Aveo Norwest which was the tallest CLT building at the time in Australia. By continually developing in-house design tools and methods for structural analysis, our integrated services with our advanced analytics and computational design team can very quickly test concepts and ideas in the beginning of a project to design and deliver the most efficient timber buildings.
When recommending Timber, what are the considerations that should be thought about when choosing Mass Timber for a project?
Fire design and certification are probably one of the hottest topics right now (pun intended) with mass timber construction. The overall fire strategy and design will dictate the approach to the structural design and the detailing of members and connections. Typically, the longer the fire period, the larger your timber sections need to become – an allowance needs to be made for this when considering section sizes and depths. This can all have an impact on the aesthetics.
Another key consideration is the services reticulation strategy. I recommend designing into the structure and planning service reticulation routes that don't require large penetrations through beams. The rules around hole sizes through timber beams are not as forgiving as those through steel beams, and therefore much smaller holes through beams can be achieved economically. Any large holes or notches to beams will need to be reinforced with screws, which adds cost into a project
Lastly, where is Mass Timber going in the future, how do you see it influencing our industry?
Overseas, and mainly in Europe, the majority of mass timber projects are engineered with prefabricated façade panels as well as prefabricated timber elements. Pushing the off-site construction envelope will unlock the next evolution in the Australian market for mass timber and design for manufacture and assembly.
How do we find out more about using Mass Timber on a project?
TTW or myself are always happy to have a chat over a coffee or give a presentation at your office.